Schedule a
Welcome Lesson
to get started!
This 30-minute initial lesson is the first step to becoming a Skokstudio student.


Schedule your Welcome Lesson with Heidi Skok
Virtually, using Zoom
or
In-Person at the Mentor studio location.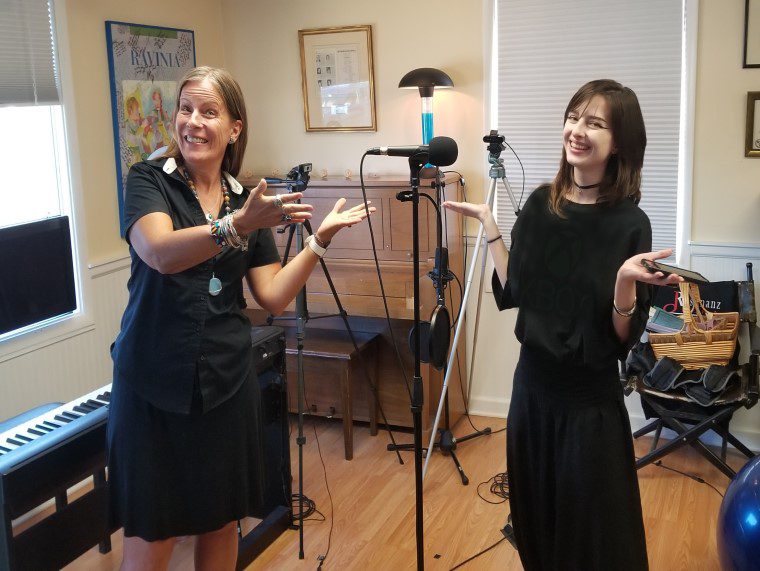 Now Accepting New Students 

Take an introductory 

Welcome Lesson

as the first step to becoming a student at Skokstudio

Skokstudio welcomes dedicated voice students of all genres, from all walks of life, and from all over the world, who are driven to sing and who are committed to doing the technical vocal work necessary to develop as a singer.
A Welcome Lesson may be scheduled either:

Virtually using Zoom *OR* In-Person at our Mentor, OH studio location.
Welcome Lesson
30 minutes @ $50.00
This 30-minute WELCOME LESSON is an initial PRIVATE INDIVIDUAL VOICE LESSON with Heidi Skok. A Welcome Lesson is the first step to become a student at Skokstudio. This is an opportunity to share your vocal goals and background with Ms. Skok, and will be conducted as a standard Skokstudio lesson. This lesson is offered at a special 33% discount off of the standard hourly lesson rate.
During the Welcome Lesson, Ms. Skok will identify your voice type and range after listening to your current vocal production. She will also introduce you to her teaching method, including breathing exercises to increase breath support and vocal exercises from her REST(TM) vocal technique, and will then custom-tailor a vocal development plan for you at Skokstudio.
Additionally, your lesson will be video recorded and sent to you both if taking a Welcome Lesson virtually or In-person at the Mentor studio.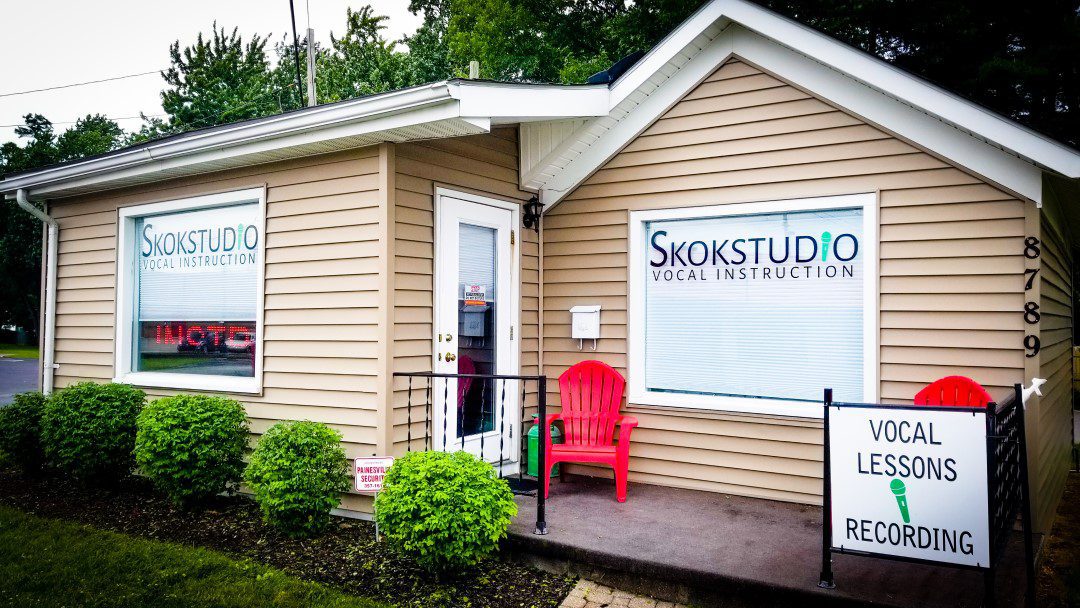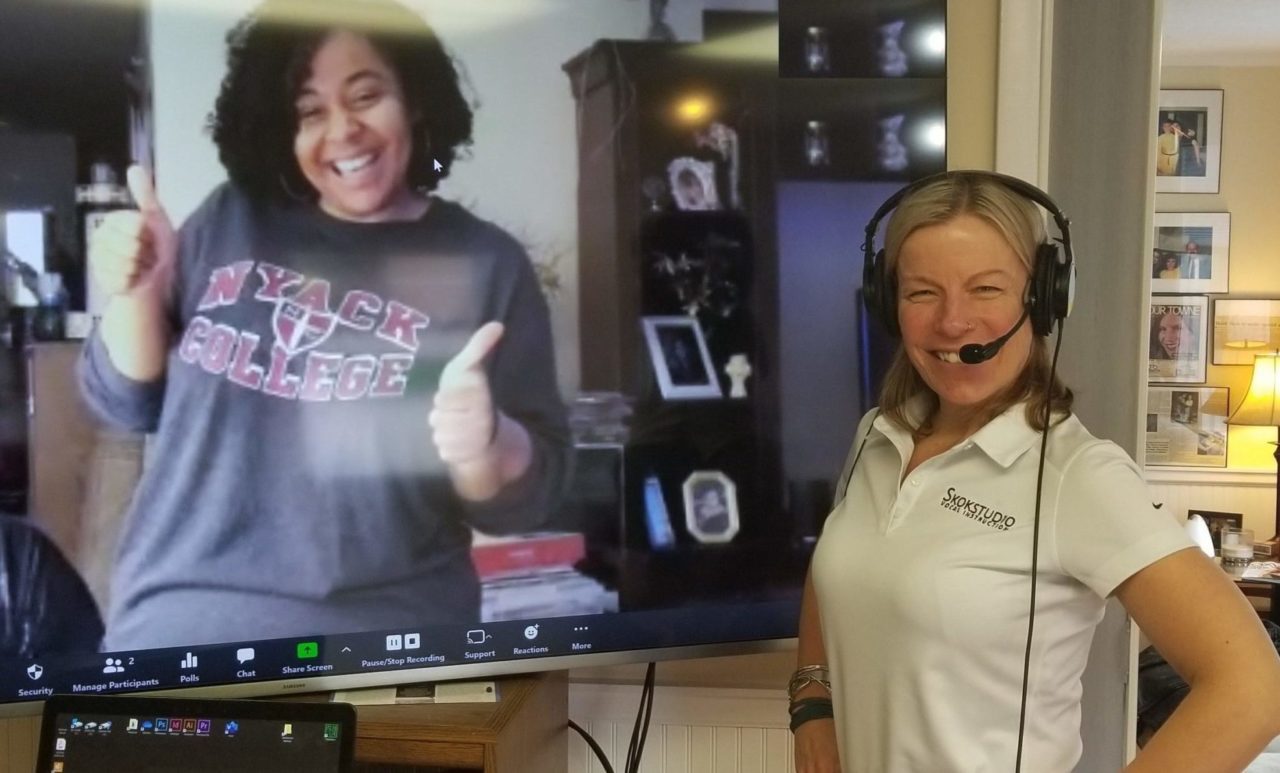 QUESTIONS ?
Need assistance scheduling?
Have a question about lessons?
(Hover or Tap for CONTACT INFO)

CONTACT THE STUDIO MANAGER, JIM
Eligibility Requirements
Skokstudio is interested in training serious singers, ages 13 and older, who want to develop their singing ability in any music genre, through the application of classical vocal technique. Eligibility as a candidate for Studio Membership to attend private lessons with Skokstudio is determined strictly on the basis of a student's desire and commitment to develop as a vocalist.

Some of our students are studying to become professional vocalists, while some are already professional singers or vocal instructors.
Skokstudio also welcomes students who just want to learn to sing better and to discover whether or not a professional singing career is right for them.
Skokstudio determines all new student candidate eligibility for enrollment through an initial Welcome Lesson.
Physical Participation Requirement
Skokstudio lessons are active, and demand a level of physical participation which requires students to stand, freely move around, or crouch for short periods of time, and may use a variety of light fitness equipment from the REST™ Toolkit. Be sure to let your instructor know if you are unable to physically participate so that the curriculum can be modified to fit your abilities where possible.
Personal Computer and Webcam with High-Speed Internet Requirement
Although Cell phones, tablets, iPads, Chromebooks are permitted for a Welcome Lesson, Skokstudio requires that for regular online lessons, students must use either a laptop or desktop home computer with a webcam. Cell phones, tablets, Chromebooks or other mobile devices are not recommended for online lessons and have unacceptably low quality sound. 
Students who enroll in regular lessons are not "In-Person ONLY" and must also be able to attend virtually over Zoom. All Skokstudio students must download and install the Zoom application to their computer, which must meet Zoom's minimum computing requirements.
Students Under Age 18
Talented and dedicated students ages 13 years old and up may also become Studio Members for private instruction. Students must be able to clearly demonstrate that they possess the necessary high level of commitment required by Skokstudio. Students under 18 may take lessons only with parental/guardian consent, and are then permitted to take only 30-minute lessons, unless otherwise directly approved by Skokstudio. Find out more about Studio Membership here.
Principles of Nondiscrimination, Inclusion, Diversity, Social Equality
Skokstudio observes a policy of nondiscrimination for any reason of race, religion, ethnicity, gender, gender orientation/identity, or body shape in all company activities. Skokstudio also considers student candidate age eligibility to have no upper boundary. In partnership with its sister organization Resonanz Opera, Skokstudio seeks to champion principles of inclusion, diversity and social equality in the Arts through the ROSALIA Program for Vocalists. Inquire with the Studio Manager for more information about ROSALIA, Skokstudio and Resonanz Opera's partnership program for social equality in the Arts.