Lessons
Find out about our online vocal lessons and enroll now below!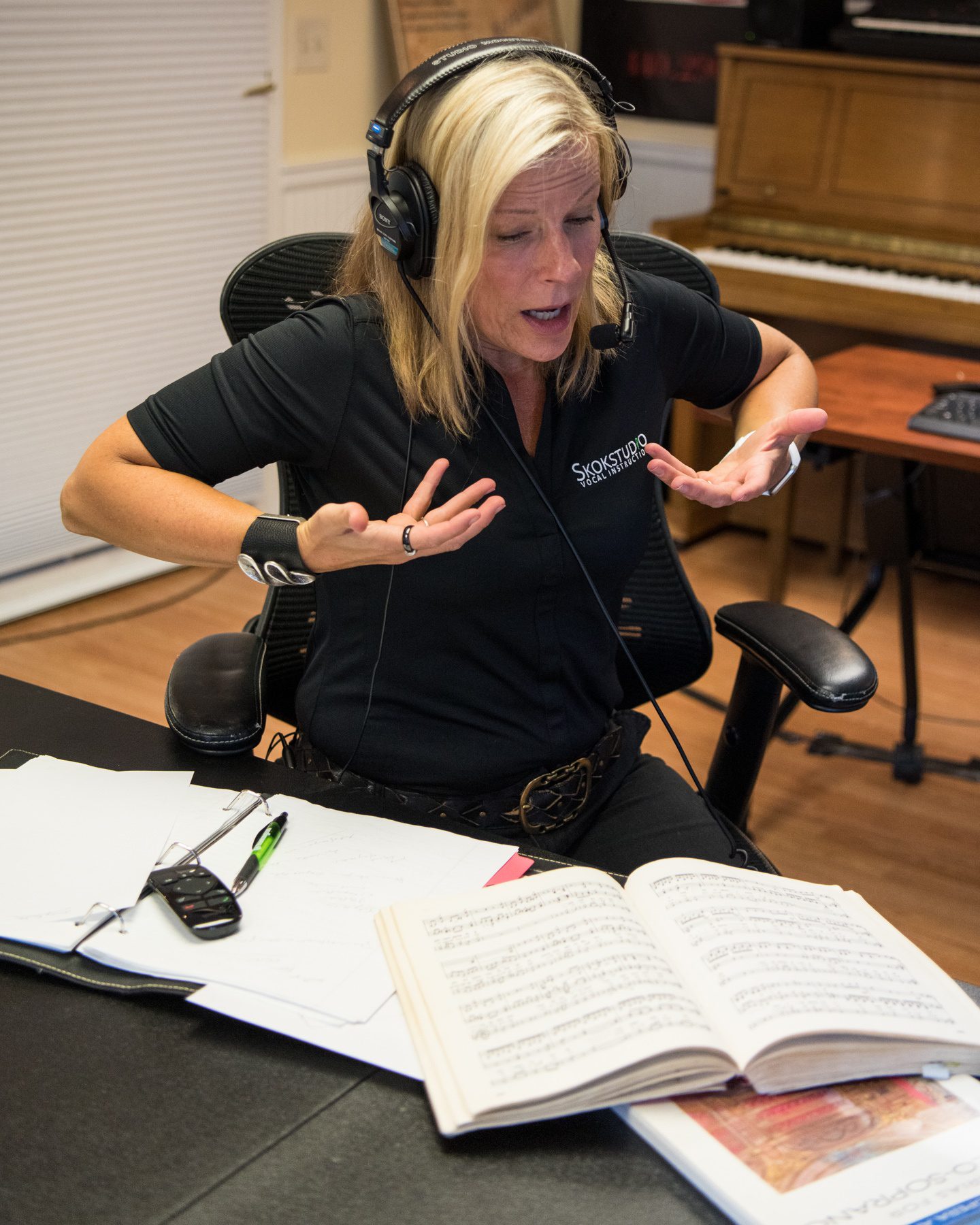 Over the last three decades Heidi Skok has developed the REST™ Vocal Technique, her own philosophy of teaching inspired by what she learned from the teachings of the great German soprano and teacher Lilli Lehmann (1849-1928, Author of "How to Sing"). Ms. Skok has developed her own teaching pedagogy further into a highly interactive vocal program based on a lively, engaging delivery of Lilli's classical principles. The "REST" name comes from the technique's characteristic "Resonance, Sensory, Tactile" features, as well as from the stress-free singing that it produces. Singers of all genres and development levels use the REST Vocal Technique to establish a strong vocal foundation, to sing without vocal stress, and to transform their voices. Read More about Lilli Lehmann!
The program also implements the REST™ Toolkit, which contains several therapeutic tactile and sensory items along with some light athletic equipment items that Heidi has chosen, all curated from a few trusted vendors. Heidi uses these items to teach by sensory action, through demonstrating the use of head voice, chest voice, a combination of the chest and head dominance,  breath support and air flow, sensation and placement of the tongue, and vowel placement. These six to seven "tools" are utilized in vocal exercises that Heidi Skok has specifically created to illustrate her methodology. Technical vocal concepts are not simply just explained, they are shown to the singer and demonstrated first-hand. These selected tactile items are engaging, and help singers immediately apply the vocal concepts in the REST Vocal Technique. All students are shipped a REST Toolkit upon enrollment.
Every lesson is carefully planned and tailored to each student.
 
All lessons are video recorded for students to use during practice each week.
 
Ms. Skok currently teaches singing lessons online via Zoom, as well as In-person lessons from her Manhattan, New York Studio location.
"Just wanted to send a quick thank you for these past 6 months of lessons. The improvement is way more than I expected, and exciting. It dawned on me this week that I have not had to 'rest' my voice due to strain or injury for a single day over this whole time. That is amazing!  Thank you for your method of teaching that helps a student evolve dramatically without risk of 'down' time. Just sayin'!"
Jerry Hinkel
Contrary to much of what is seen in movies and on tv, singers require long term training and simply do not develop to their fullest ability overnight. While true that transformative advances in vocal development can take place rapidly for students who apply themselves, the mature formation of a foundation of core technique is charted over the course of years, not months or weeks. Furthermore, when vocal development is taking place it simply does not continue to progress without consistent commitment to both regular lessons and weekly practice. A singer must devote a great deal of time, effort, and resources to advance as a professional vocalist.
Heidi Skok makes a similar commitment when working with a student, and endeavors to establish a positive, encouraging, relationship of trust with each new student. This special mentoring relationship between a voice student and teacher must be nurtured over time for it to flourish. For this reason, Skokstudio will dedicate no less than a year of time when working with each newly enrolling singer, and thus seeks students who are also committed to that minimum length of study.
Skokstudio welcomes all talented singers, at all levels of development, who have a desire to sing well, a willingness to learn, and the dedication that is required to become a successful vocalist. Our students are presently somewhere on their journey as a singer and are seeking not only to strengthen the foundation of their vocal ability, but to take their vocal development in the direction they desire to grow. 
What happens in a Skokstudio voice lesson?
Private Voice Lessons at Skokstudio are taught online using Zoom, and are offered in two formats: Technical and Repertoire-building. Each format consists of specific, regular planned activities that are presented in 30 or 60-minute length lesson sessions. A 60-minute lesson may also contain additional planned activities in a typical lesson routine that can't be offered in 30-minute lessons. New beginner Enrolled students without prior training take only 30 minutes of Technical lessons per week for the first two months. Enrolled students otherwise take one lesson of each format every week, for a minimum total of 60 minutes. Students under 18 are not permitted to take more than one 30-minute lesson per day. Students 18+ are permitted to take both lesson formats on the same day, scheduled consecutively, with no more than 90 minutes total.
Technical Session
All Technical sessions begin with a brief moment of focus on positivity. Master Instructor Heidi Skok traditionally uses three quick positive quotes, generically taken at random from notable literary and historical figures. Both a 30 and 60 minute lesson include initial breath work using two different breath techniques that Heidi Skok favors and then goes into calm mental preparation. Skokstudio understands the importance of having one's mind be clear and on a positive track so that the work also follows a path of positivity and achievement, which in turn provides a feeling of confidence and self-love.
Each lesson then follows with lip-flutter and tongue-flutter exercises. These exercises will last five to ten minutes, depending on the student ability. Again, also depending on student ability, in a 30-minute lesson there will then be two to three specially crafted exercises that handle areas of breath support, chest voice, head voice, and the combination of head and chest.
A 60-minute lesson will have four to six custom exercises. In both a 30 and 60-minute lesson, some of these exercises will utilize the REST™ Toolkit of auxiliary tools that is shipped to each enrolled student. Heidi Skok meets the individual need of the singers as the work is being done, and addresses issues and works to solve them in the moment. Singers develop confidence as they work through the technical process.
Repertoire-building Session
The Repertoire-building lesson also begins with three positive quotes and initial breath work, just as a Technical session. There is no technical exercise work in the Repertoire-building session. Technical corrections however, will be made during the session within the repertoire itself.
For each 30-minute lesson, Master Instructor Heidi Skok has either assigned one to two songs, or the student has chosen for themselves. A 60-minute lesson will have three to four songs that will be worked on, which will be either assigned or chosen. Songs are selected that are a good technical fit with respect to range, ability, and style for the individual voice. The instructor does assign Classical repertoire to each student, but for technical purposes, only. The student then sings in any genre that their voice best resides.
You are known as an opera singer. Do you teach any other music genres besides opera?
Yes. Heidi Skok has the ability to plug formal classical vocal technique into all genres. She creatively teaches by uniquely incorporating the use of a variety of auxiliary tools that she has researched and applied to vocal development. Heidi Skok is patient and able to explain concepts in many different ways so that the student can understand and put the work into action. Her own experience as a trained vocalist who also sings pop, jazz and contemporary gives her the insight to determine a student's present needs at their current state of vocal development, and to precisely meet the needs that are being presented to her in any genre. 
Heidi Skok's Personal Journey of Vocal Development
Heidi started her singing life with pop music and only gravitated into Classical style and opera when her voice teacher guided her there after having learned to really utilize head voice at a very young age. And, after a successful opera career as a soprano, Heidi went back to her low voice roots as a mezzo and has gotten back to singing pop music. Utilizing her own classical technique which she has developed, Heidi has a great low belt to her pop and now successfully teaches other singers how to belt. Read more about Heidi Skok's journey.
What genres of singing do you teach?
Skokstudio works with all genres of singing. Heidi Skok has developed The REST™ Vocal Technique to be applied to all genres. It is a vocal technique that is easily plugged into all ways of singing. Heidi Skok instructs singers of jazz, pop, country, rap, blue grass, blues, rock, soul, gospel, and musical theater, as well as opera/classical. The classical technique that she teaches provides the strongest foundation to support singing in any genre. The correct application of the classical method of singing in this way brings the solid vocal development necessary for effortless, "healthy" singing in any genre.
What's the difference between Online voice lessons and In-person voice lessons?
In-person lessons are presently taught only on location at the Manhattan, New York studio location, while Online lessons are delivered via Zoom to the comfort of your own home anywhere in the world. The training and content that is taught to each student is the same whether delivered in-person or online.  However, the benefit of online lessons with Skokstudio is that students can take lessons from anywhere in the world and still receive the same incredible training experience that they would get in person at the studio.  
As of March 2020, Skokstudio exclusively delivers voice lessons and masterclass webinars from the studio location in Mentor, Ohio over the web using Zoom, and is not currently offering lessons in person at the Mentor, Ohio studio location.
What about student accompaniment?
With online lessons over Zoom, the songs in lessons are sung either acapella, with Karaoke, or while singing along with another artist on YouTube.
For some repertoire, Heidi Skok can record on the keyboard for the singer, and upload to the singer so that on the singer's end, they can play the accompaniment and sing to it.
Additionally, students may use phone apps that provide accompaniment.
We highly recommend that singers use a service like Keith Chambers to record their requested music tracks for use as accompaniment. Visit him at www.keith-chambers.com
Do I receive any items when I Enroll to study Online with Skokstudio?
Yes!
Included with your Enrollment Fee, Skokstudio will ship to each enrolled student The REST™ Toolkit containing the seven to ten physical accessory items that Heidi Skok uses to teach her REST™ Vocal Technique.
The current components of the toolkit are: 
Yoga Mat (foldable, travel)
Yoga Block
Yoga Ball (large 45″)
5 Vocal Therapy Oral Toys
Four whole walnuts (Please notify studio of nut allergies)
NOTE: Fitness and vocal related accessories may be added or removed from the REST Toolkit.
The REST Toolkit is also available for purchase independently by (non-enrolled) Open-Registration students for an $80 fee plus shipping.
Learn More About Annual Enrollment at Skokstudio
Students must Enroll every year to regularly attend weekly lessons at Skokstudio.
Skokstudio not only provides individual and group private lessons for Enrolled students, but also additionally offers special "Pro-Singer" Open-Registration vocal instruction to (non-enrolled) advanced-level or professional singers as well. "Pro-Singer" Open Registration instruction is offered in formats such as flexible-schedule individual lessons (only for advanced professionals), Classes, Workshops, Retreats/Camps, and Intensive Training sessions.
After taking an initial Welcome Lesson, new student candidates may Enroll at any time during the year.
Enrollment is for a term of one year that begins on the date of signing up.
Skokstudio has a flexible Enrollment start date and does not have a Standard Annual Term that starts on specific date each year.
Skokstudio does not have fall/spring/summer terms or semesters but operates without a fixed annual term year round.
This flexible start date allows students who are interested in long term formal vocal study the ability to begin right away, at any time of year, instead of only at one or two start dates prior to a "Spring Term" or "Fall Term".
Enrollment in Private Lessons
Once a student candidate has taken an initial Welcome Lesson

they may Enroll in Private Lessons.
Enrolled students are then permitted to schedule lessons, reserved at the same time slot each week and receive the discounted subscription rate and other benefits of enrollment.
New students must also have their own external USB microphone and Bluetooth headphones, or must rent/purchase the Enhanced Online Equipment Toolkit from the studio.
To complete Enrollment each year, all students must pay the annual $150 Enrollment Registration Fee.
Register online below by paying the Registration Fee and the fee your first month of lessons.
Ready to Enroll in Online Lessons? 
The REST™ Toolkit
Shipped to all students, the REST™ Toolkit contains six or seven auxiliary vocal therapeutic tools and fitness equipment utilized in Skokstudio lessons, all kept in a Skokstudio tote-bag! The Toolkit is currently available FREE to enrolling students, but it can also be purchased by students who attend open registration lessons or classes.
Twelve BONUS Monthly Group Classes
Students are offered the additional opportunity to come together as a group online with Heidi Skok once a month, learning by helping each other grow though demonstrating, accepting, and encouraging each other's work and talent. Heidi Skok offers guidance to attending students as they perform whatever they're currently working on.
Video recordings of all lessons are provided for each student for review and practice between lessons.
Guaranteed fixed weekly time slots every month, and easy 24/7 online self-scheduling/rescheduling.
Students are invited to participate in the Skokstudio Student Facebook Group, featuring special live video posts by Heidi Skok, new weekly content, and "members-only" posts covering the REST™Vocal Technique.
Subscription packages of lessons offer enrolled students a 33% discount from the standard single-lesson fee rate.
Tuition is paid in easy monthly installments, automatically billed to credit card for convenience.
Scheduled upcoming lessons can be added to student's own Google and/or Outlook calendar.
Students receive email notifications of upcoming lessons.
Students of all music genres including pop, jazz, blues, soul, gospel, musical theater, and classical/operatic are eligible to participate in live performance opportunities through Resonanz Opera!
Students are eligible to receive free promotional exposure on social media and website, if desired.
COMING SOON: Student Portal access to scheduling, lesson recordings, assignments, upload music
COMING SOON: Skokstudio REST™ Toolkit training videos and downloadable exercise lesson plans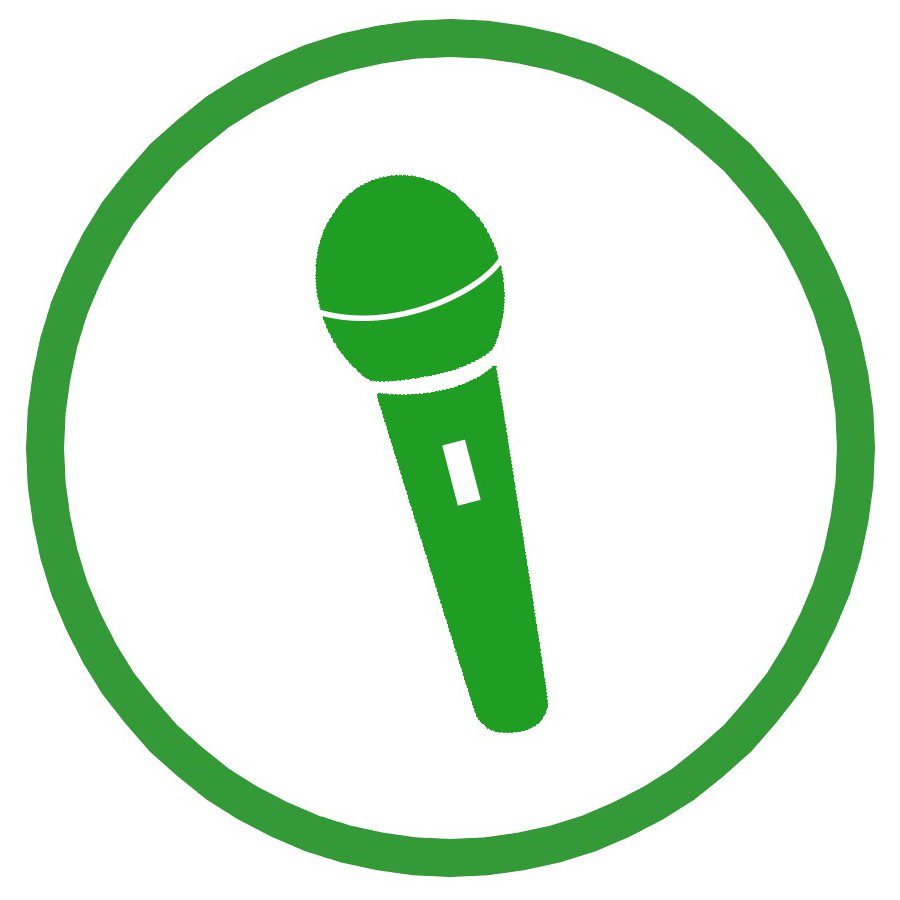 Annual Enrollment in Private Online Lessons
$150 Initial Annual Registration Fee


$400

Monthly Subscription for 4 hours of lessons @ $100/hour
$500 Total due at checkout, and then $400 each month on the 23rd day
This is a 12-month Enrollment in Online Vocal Lessons with Heidi Skok. Each week, the hour of lessons provides 30 minutes of technical vocal instruction as well as 30 minutes to work on repertoire.