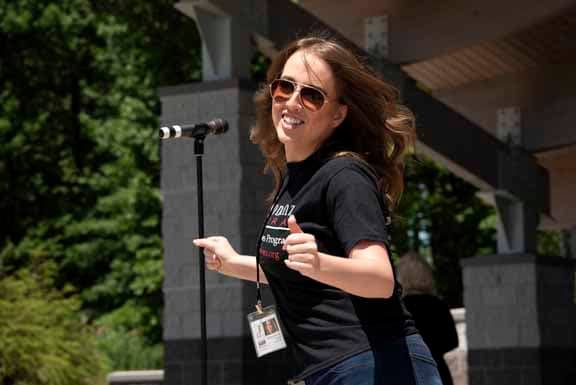 Virtual Private Voice Lessons using Zoom:
Virtual Group Lessons using Zoom:
Six-week Belting Classes are currently offered at both beginner and advanced levels.
Discover what lessons at Skokstudio can do for your voice!
All new students are required to take an inital "Welcome Lesson" as the first step to Enrollment in private lessons.
A Welcome lesson is also recommended for Open Registration students who are not enrolling.
Welcome Lessons are offered at a special promotional discount of 33% off the standard open registration lesson fee.
Open Registration Lessons and Classes
Skokstudio also offers vocal instruction to students who have not enrolled.
Open Registration
vocal instruction is conducted under several formats of
Lessons, Classes, Workshops, Retreats/Camps,
or
Intensive Training
. These instruction formats are sometimes offered in cooperation with other partner arts organizations such as 
Resonanz Opera
and 
The Center For Rock Research
, and are pre-planned, scheduled, and announced by Skokstudio throughout the year. Individual students who are interested may then independently register to attend, up to the maximum number of attendees designated for that group. These types of instruction can occur in a single day, in a span of several days, or may happen over a series of consecutive weeks. Open Registration Lessons, Classes, Workshops, Retreats/Camps, and Intensive Training group lessons may require an audition or evaluation to determine a student's suitability for participation.
Open Registration Lessons
Individual private lessons by Open Registration are only available to current professional artists who cannot commit to Enrollment in Private Lessons due to their performance schedule and to established professional performers who have an upcoming audition.
Classes (Open Registration)
Classes are also available by Open Registration, and are open to singers of specific development levels and can have minimum of 3 and a maximum of 6 to 9 students. Classes provide a planned curriculum that requires all students to progress at a minimum pace together. Thus, some assessment of ability may be required prior to student participation in a class, as class offerings are typically targeted to an ability level.   
Find out about our current class offerings >
OUR CORE VALUES
DEDICATION • DRIVE • DISCIPLINE • ENTHUSIASM • PRACTICE