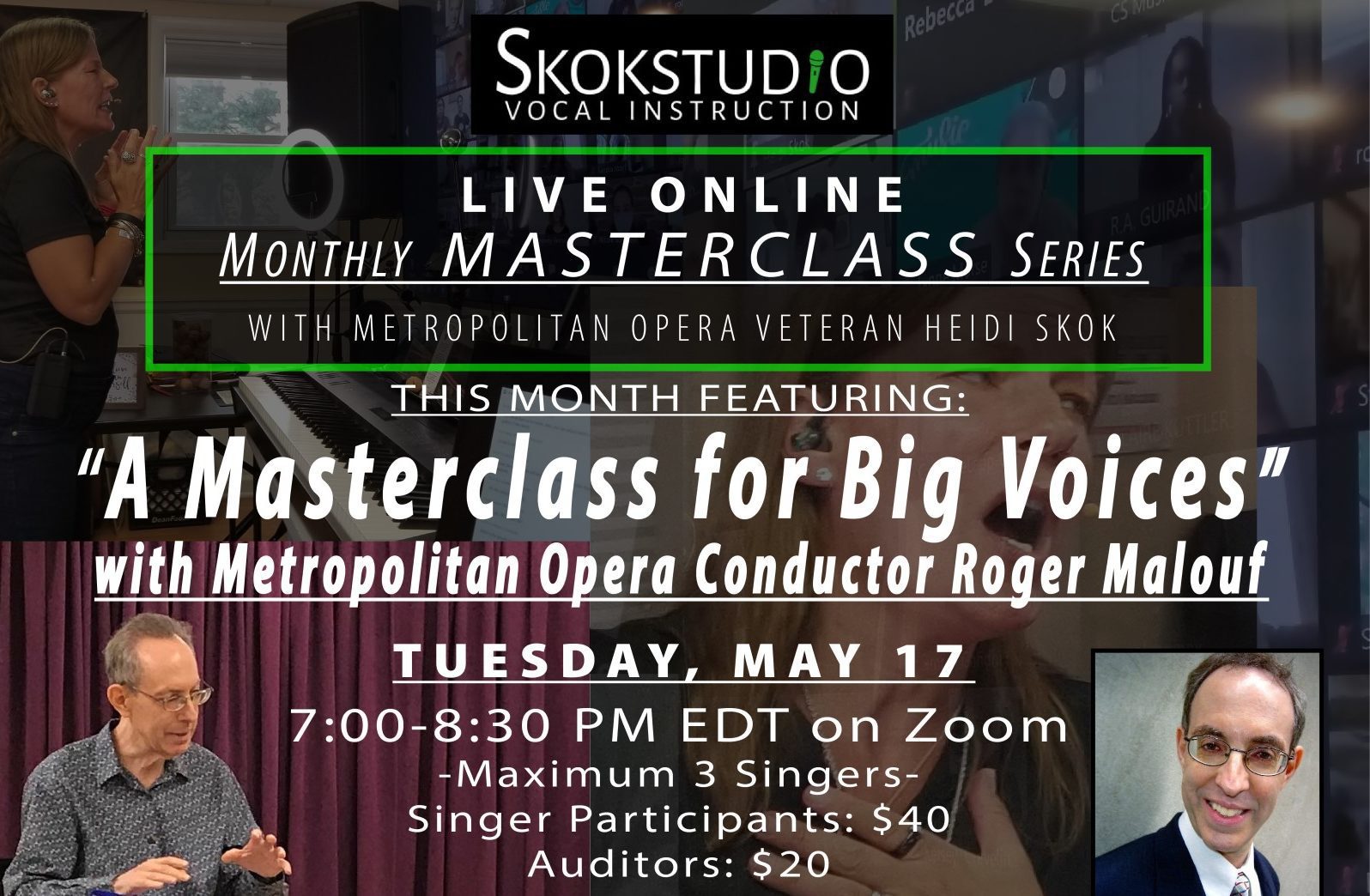 Live Online Monthly Masterclass Series
with Metropolitan Opera Veteran Heidi Skok
*EVERY THIRD TUESDAY*
THIS MONTH:
"A Masterclass for Big Voices"
with Metropolitan Opera Conductor Roger Malouf
TUESDAY, MAY 17
7:00-8:30 PM EDT on Zoom
Singer Fee: $40 / Auditor Discount: $20 with CODE: AUDITOR
Work on your Wagnerian, Verdian and Straussian repertoire interpretively and musically with Roger Malouf of the Metropolitan Opera and work technically with Metropolitan Opera Veteran Contralto, Heidi Skok.
This Masterclass will help you understand your character and voice on a deeper level so you can more intimately relate to your character and your voice that is the character.
Up to three singers can sign up to bring one repertoire selection to work on with Heidi Skok.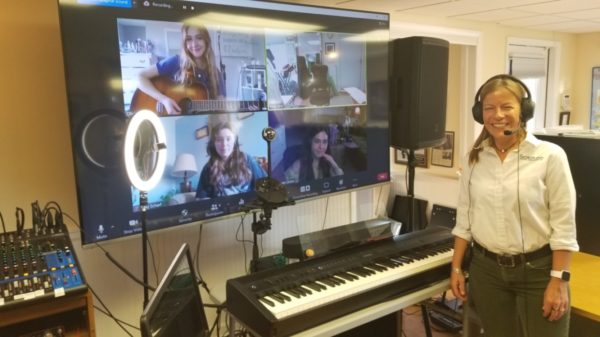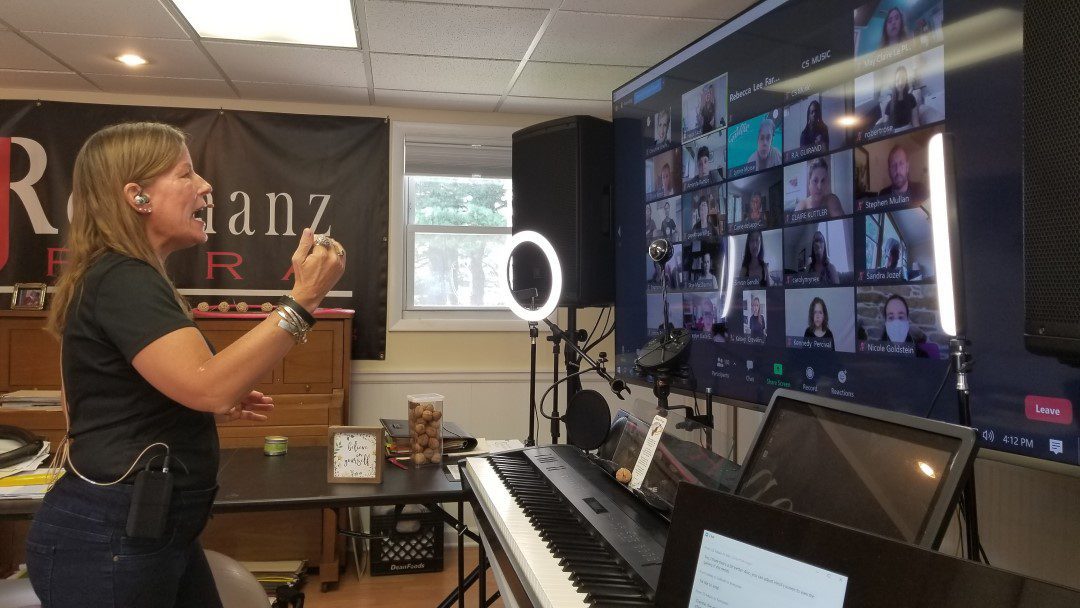 Masterclass with Heidi Skok
90 minutes
@
$40.00 Singer / $20 Auditor
This is a 90-minute online Masterclass with Heidi Skok using Zoom. This Masterclass provides up to 3 singers with both technical vocal instruction as well as an opportunity to work on repertoire.